THANK YOU FOR YOUR INPUT TO THIS PANCREATITIS MESSAGE BOARD.

Self Help
[ Follow Ups ] [ Post Followup ][ PANCREATITIS MESSAGE BOARD ] [ FAQ ]
---
Posted by Marmite on July 07, 2012 at 13:30:22:
In Reply to: Re:2nd Opinion posted by Linda Doll on May 27, 2012 at 12:27:40:
IP:203.173.203.107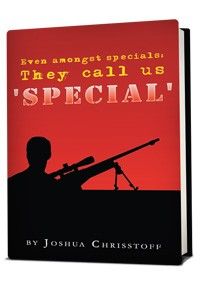 Unashamed book plug here. My first fiction book available online for electronic readers and printed in traditional form. Check out my publishers @ https://www.xlibris.co.nz/bookstore/bookdisplay.aspx?bookid=700253
Gidday Linda
My panc journey is like an anaconda, very long, twists and snakes all over the place, can constrict with crippling pain at times, and is often very debilitating.
I had my first hospitalising attack in May, 1995.
I spent four weeks and one day in the hosp, two weeks on the critical list and then the seriously ill list. For at least another 20 months I spent 1 week of every 6-8 weeks in hospital with serious pain issues.
Then I spent 9 of 13 weeks in the hospital over 5 trips, including the longest, 4weeks and 6 days.
That was the start of things, 18 years ago. What I strongly recommend to those who want to help themselves is a Food & Events Diary.
I don't have enuff of a panc left to generate an acute attack or a serious acute attack. I have had four serious acute attacks and they are truly nasty. Now I have a lot of elevated pain episodes [my invention, not copyrighted yet! ]. Some of these take me to hospital, most don't.
I keep a F&ED so that when it happens, I think back over the previous six hours, say, and record all I have eaten, what I did, what else was happening. I usually find the culprit there but some may go back as far as 24 hours.
If you can't see a pattern there, take it to the PCP or the specialist and let them see if here are common factors.

i wrote a triggers doc and have posted it here but it always falls off so I try not to waste anyone's time by reposting it all the time. I identified a lot of common triggers and most of mine.
Things like:
Cold
Beef and sheep fat
Alcohol, watch medicines like elixirs which could be 5 or 10% alcohol base.
Stress
Hot spices, chilli cayenne etc. Not garlic, that seems fine in unlimited quantities. Watch raw ginger. It is a very good anti emetic but I found out too much raw ginger can attack the panc as well.

Antibiotics - this one surprised me but I find I am increasingly sensitive to them and they set off great pain.

The longer I am around the more I find this is true. No two cases of pancreatitis are the same, AND, no two drug regimes are remotely the same in their treatment.
I swear I have looked at, seen, spoken to about a thousand different panc patients and altho the symptoms appear the same, First Aid treatment is always th same: IV narcs, IV antinausea meds, IV fluids and NBM [Nil By Mouth] AND this is the second aid treatment as well.

After that, there is often as many different opinions as there are panc professionals. That is why I strongly recommend that people get a 2nd opinion and then get another one.
Mortality rates on the operating table have dropped from around 30% in 1996 to 2-5 per thousand, all major surgery is life threatening. Just being put under full anesthetic is life threatening.
Hell, if one guy says it is going to cost $2,000 to fix your automobile, you would certainly get 2 or 3 second opinions, wouldn't you?
Why would you do less with your life? Pancreatitis IS that bad.

Again this is simply my judgment. Acute Panc occurs about 5-7 cases per 100,000 population. CP 3-5 cases per 100,000 pop per year. BTW, that is Western Society, much is diet related.
Now, just my observations and guesses, about 10% of panc people have serious ongoing pain. Of them, again my guess, about 10% of them get it real bad. I happen to be one of those lucky ones. How come I can't be that lucky with the lottery?

Linda, it sounds like you might be in my small group. 18 years down the track I still take a handful of narcs almost everyday thru pain issues. It is murder on the psyche.
THAT is what motivated me to look into what I was doing everyday that maybe contributing to my ill health.
Like when I was in hospital. I had scrambled eggs for lunch I think. Within thirty minutes I was rolling around on the floor screaming in pain. It was back into bed and 'a jab in the bum please'.
From then onwards I wanted to know every little thing that may make this pain worse. The things that did amaze me were COLD, but the good thing there is that applying heat to the affected spot seems to ease it to.
ANTIBIOTICS - that just floored me.
Eventually I identified movement, twisting at the waist, bending, lifting, even "walking" was causing me pain and I finally gave up walking. I had to stop going to the supermarket to shop. I couldn't walk that far, for a start. Then there was 2, 3, 4, or 5 days suffering I went thru afterward.

That was a powerful motivator. TOMATOES - another one that amazed me. I knew I had trouble with apples from time to time but if I am delicate and the tomatoes are high in acid, hat can put me in hospital.

Going back to a thousand cases being different, all of us have different triggers. Some are often common to us and some of us are less sensitive to some of them at times. I truly learnt the meaning of 'moderation in all things'!.

Maybe I will see if I can find that old triggers doc, it should be there somewhere.




---